Kehinde Wiley: A New Republic Public Tours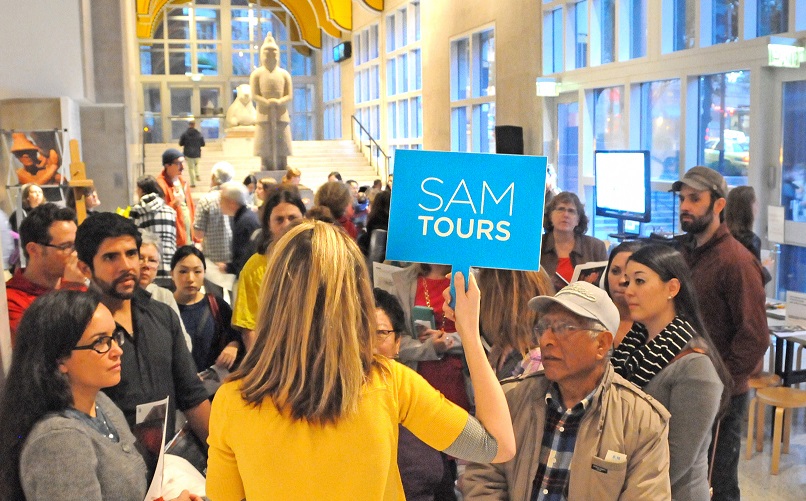 Juxtaposing grand European portraiture traditions with depictions of young men and women of color, Kehinde Wiley explores the relationship between Western imagery of power and the individual's sense of empowerment in contemporary society.
Dive into these vibrant, multilayered portraits in this docent-led tour of Kehinde Wiley: A New Republic.
One-hour tours are offered daily—during museum hours—at 1:15 pm and 2:15 pm. Please meet at the entrance to the special exhibition galleries on the fourth floor. Free with museum admission
Photo: Catherine Anstett.