Complex Exchange: Tradition | Innovation
Feb 24 2016, 7:00 pm

–

9:00 pm

Free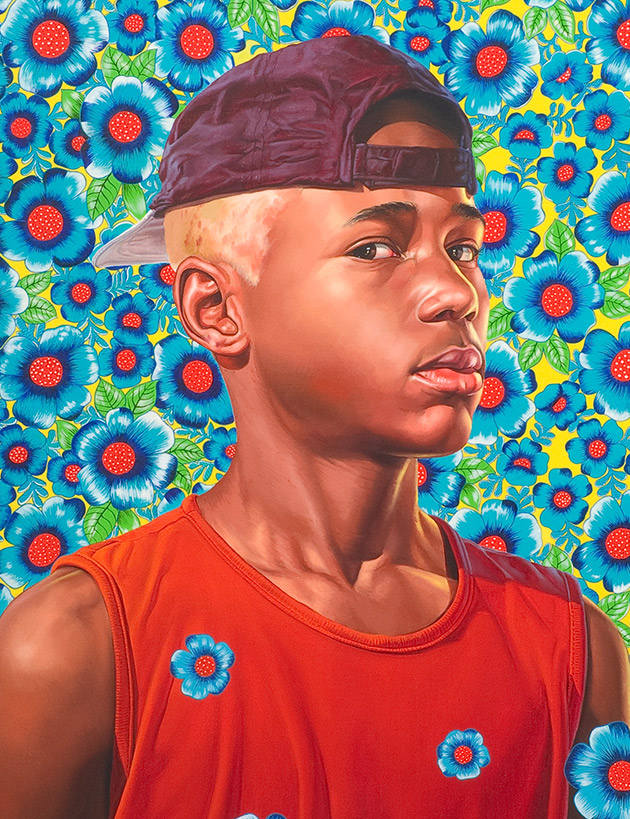 Presented in partnership with the Northwest African American Museum, Complex Exchange pairs Seattle community members from varying disciplines in a series of conversations related to issues of race, power, and politics of representation. Artists, technologists, activists, writers, and community builders tackle themes inspired by the exhibition Kehinde Wiley: A New Republic, on view at the Seattle Art Museum, and The Harmon & Harriet Kelley Collection of African American Art: Works on Paper at the Northwest African American Museum (NAAM).
This session features violinist Quinton Morris, technologist Zithri Saleem, and writer and painter Barbara Earl Thomas discussing themes of tradition and innovation.
Complex Exchange features presenters and practices that reference black experience and the lives of people of color from a local context.
Kehinde Wiley is one of the leading American artists to emerge in the last decade. He has been ingeniously reworking the grand portraiture traditions of Western culture, in paintings of people of color in contemporary attire. Wiley's portraits are highly stylized and staged, and draw attention to the dialectic between a history of aristocratic representation and the portrait as a statement of power and an individual's sense of empowerment. Wiley's work can be seen at SAM in the special exhibition, Kehinde Wiley: A New Republic.
The Kelley Collection features works from Jacob Lawrence, Romare Bearden, Robert Colescott, and other icons who were the first to represent black life in America, paving the way for innovation. Complex Exchange furthers this dialogue through a mix of perspectives and practices.
Conversations will explore the following themes:
Tradition | Innovation
February 24, 7 – 9 pm
at NAAM*
Power | Privilege
March 23, 7–9 pm
at SAM
Collaboration | Connectivity
April 13, 7–9 pm
at NAAM*
Media | Representation
May 4, 7–9 pm
at SAM
Sponsored by


*Note the programs on February 24 and April 13 will take place at NAAM.
Image: Randerson Romualdo Cordeiro, 2008, Kehinde Wiley, American, b. 1977, oil on canvas, 48 x 36 in., Private collection, Golden Beach, Florida, courtesy of Roberts & Tilton, Culver City, California, © Kehinde Wiley, Photo: Robert Wedemeyer, courtesy of Roberts & Tilton.